Join the Massachusetts Patient Advocacy Alliance at the YWCA in Worcester for a luncheon and event on medical use marijuana and its future in the commonwealth.  This luncheon will allow for medical marijuana patients to mix, mingle, and connect with healthcare professionals, members of the cannabis control commission, dispensaries, and ancillary businesses that support the medical marijuana program.  We will have lunch and refreshments provided by Creative Catering of Worcester.
The moderator of the event will be Nichole Snow the President of MPAA and a member of the Massachusetts Cannabis Advisory Board.  Special guests will include members of the MPAA Advisory Board and also the Development Director of the MPAA Michael Latulippe who also serves as the Registered Qualifying Patient Advisor to the Massachusetts Cannabis Control Commission.   
1:00pm - 1:30pm  Networking & Refreshments
1:30pm - 1:50pm  Introduction 
1:50pm - 3:30pm  Lunch + Discussion
3:30pm - 4:00pm  Networking & Wrapup 
Amazing refreshments will be provided by sponsors of the event Curaleaf, Good Chemistry, and Revolutionary Clinics.  
RSVP required on eventbrite:  https://mpaaluncheon.eventbrite.com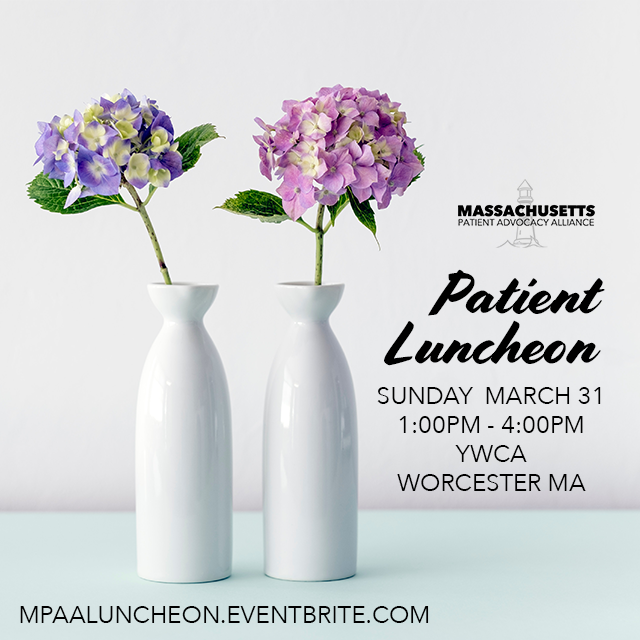 About the Event Moderator Nichole Snow, President & Executive Director of the Massachusetts Patient Advocacy Alliance 
After meeting hundreds of patients across the state of Massachusetts while advocating for their right to safe access, Nichole was invited to take a leadership role in the alliance in 2014. Since becoming director of the fledgling organization, Nichole worked with all stakeholders involved in the implementation of Ch.369, 'An Act for the Humanitarian Medical Use of Marijuana' to craft and implement viable regulations, site over 100 safe access points across the Commonwealth, and grow the number certified patients from 153 in October of 2014 to a total of 57,872 as of November 30, 2018.  Beginning her career in telecommunications, she now champions for patients' rights to safe access to medical marijuana as the president & executive director of the Massachusetts Patient Advocacy Alliance, Inc. and currently sits as an ex-officio advisory board member to the Massachusetts Cannabis Control Commission.
Nichole has cultivated relationships with well-known mainstream media outlets and holds a strong tie to the community through national, local, and social media. After suffering two major car accidents and enduring debilitating muscle spasms resulting from them, she retired from her telecommunications career to follow through with her dream of safe access for all.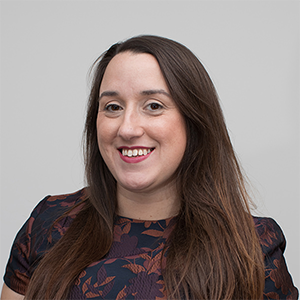 Event Sponsors
Good Chemistry Massachusetts
Good Chemistry is one of the country's leading providers of Cannabis products and related services. Good Chemistry's team of experienced professionals implemented the company's vision for a groundbreaking retail cannabis experience that is both inviting and educational. Staff use their expertise and knowledge to create a professional and user-friendly experience for customers of all interests. Everything we do at Good Chemistry is guided by four core principles - science, access, dignity and compassion. We believe that cannabis has significant therapeutic benefits and we work to support and expand its study. We think that people should have access to safe, reliable and high-quality cannabis.  http://ma.goodchem.org/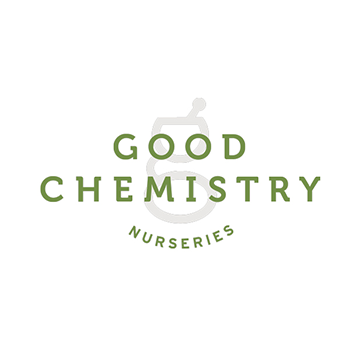 Revolutionary Clinics
"Take a look around. Make yourself at home. It's our mission to make your cannabis experience as relaxing, safe and enjoyable as possible. We know that you come to Revolutionary Clinics not just to make a transaction, but also to make a connection. With the highest quality medical marijuana products, of course. But also with your favorite patient advocate, your fellow customers and the cannabis community as a whole. Quality and Community. It's why we're here. And why you should be here too.
Our grow facility, located in Fitchburg, Massachusetts, is home to some of the happiest marijuana plants you could ever imagine. Pampered from seed to flower, every plant is cultivated and nurtured using the most state-of-the-art equipment and the most talented, creative growers."  https://www.revolutionaryclinics.org/

About Creative Catering
Gary Curelop and Lou Curelop started Creative Catering in 1988 in a small kitchen at 1405 Main St. in Worcester, MA. Within ten years, their business grew at such a rapid rate that they needed to relocate to a larger, more centrally located area. They moved Their kitchen to 360 Southwest Cutoff, Northboro, MA on the Junction of Rte. 9 & Rte. 20. where they continued to grow the business for an additional ten years.

In 2010 Creative Catering made the decision to relocate their business to Plantation Street in Worcester, MA where, today, they continue to provide their customers the highest quality foods with an artistic presentation. Chef Gary offers his clients classic dishes with a creative twist at a great value with unsurpassed service. In addition to being a talented chef, Gary is also a talented artist. He enjoys gardening and especially loves growing giant pumpkins and gourds. He enjoys carving fruits, vegetables, pumpkins, gourds and even wood!  https://theoriginalcreativecatering.com/

Event FAQ
What is the Massachusetts Patient Advocacy Alliance?
Massachusetts Patient Advocacy Alliance represents the coalition of patients, providers and organizations that worked together to pass the ballot measure Question 3 in 2012 to legalize medical marijuana and establish a safely regulated medical marijuana program throughout the Commonwealth. MPAA is the primary stakeholder regarding the implementation of the Massachusetts medical marijuana program and we work with our base of over 15,000 supporters to impact safe access through educational endeavors and direct advocacy in cities and towns across MA. http://www.compassionforpatients.com/
What is the Massachusetts Patient Advocacy Alliance Foundation? 
The Massachusetts Patient Advocacy Alliance Foundation, Inc. is a 501(c)(3) non-profit organization that has the purpose of enhancing the public's understanding of medical marijuana and the laws, policies, and regulations related to its safe use.
Will there be medical marijuana at this event?
No. This is a non-consumption event. No medical marijuana is allowed to be consumed, exchanged, procured, or viewable by attendees of the event. Please focus on networking and making lasting relationships with other attendees.
Is this event open to the public?
Yes this event is free to attend for anyone interested in learning about the medical marijuana program in Massachusetts and enjoy some networking.
Who Attends?
We welcome everyone to attend interested in learning about cannabis as medicine, where to access medical marijuana, and how individuals and family members can help their loved ones access medical cannabis.
What are my transportation/parking options?
There is plenty of parking in the parking lot at the YWCA in Worcester and it is completely ADA accessible. If you need to carpool let us know by contacting director@compassionforpatients.com.
Why should I attend?
We encourage everyone to attend who thinks they might be a candidate for medical marijuana or their loved one might benefit from cannabis. Information is power and learning about medical cannabis and its benefits can lead to positive outcomes in many instances for patients suffering from a wide range of debilitating conditions.
How can I get the most from this event?
This is a combined educational and networking event so bring your business card or some other means to stay in contact with the people you meet.
Instagram / Twitter / Facebook Tips
One of the best ways to connect with fellow participants at our events is to use common hashtags when tweeting, facebooking, or instagramming about the event. Don't forget to take photos and share them with everyone using the hastags below. #MassPatients #RememberSafeAccess #SafeAccessNow #MMJFirst #MAPatients
About the Venue YWCA Central Massachusetts
"YWCA Central Massachusetts is dedicated to eliminating racism, empowering women and promoting peace, justice, freedom and dignity for all. We will strive to be an all-inclusive women's advocacy and resource center with a pro-active membership serving the diverse needs of women through leadership, service and support." - https://ywcacm.org/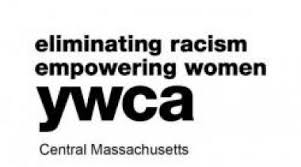 Legal Disclaimer
Views or opinions expressed by speakers or sponsors at our local Massachusetts Patient Advocacy Alliance (MPAA) educational events do not necessarily express the opinion or views of the MPAA organization or MPAA Foundation and we do not take responsibility for the views expressed or the actions of speakers or sponsors at our local events. The MPAA does not distribute or consume cannabis in any form at our events.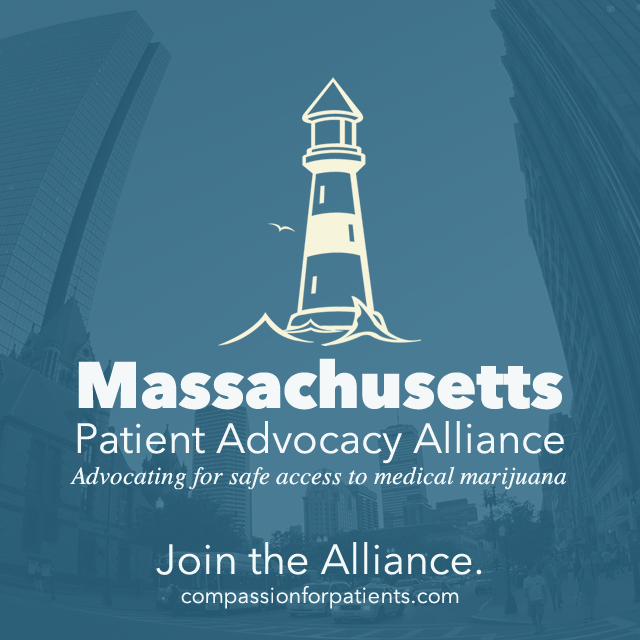 RSVP required on eventbrite:  https://mpaaluncheon.eventbrite.com
WHEN
March 31, 2019 at 1pm - 4pm
CONTACT
Nichole Snow · · 781-248-5792
TICKETS
2 RSVPS