Join the MPAA with the Founder of Ardent Cannabis Shanel Lindsay as we explore the recent updates to the medical marijuana program as we enjoy some delicious food brought to us by some local dispensary chefs. Access events are free to attend and engage the best patient focused content with some of the most creative culinary creations and refreshments found in the Commonwealth.
After a long fought battle, the Department of Public Health finally engaged the regulatory adjustment promised for the medical marijuana program. These regulatory changes were finalized in December of 2017. Some of the changes include an insitutional caregiver program, certified nurse practioners being able to recommend medical marijuana, easier pediatric access, prices being listed online, and much more.
Have questions about the recent updated medical marijuana regulations? Are you interested in becoming a medical marijuana patient? Do you have a family member or spouse who may benefit from using medical marijuana for their debilitating condition? We will answer these questions and anymore you may have at Changes.
This will not be your typical medical marijuana program overview event. Beyond the delicious food and accurate information we will give everyone an opportunity to take direct action at both the state and national level to protect medical marijuana patients. Now is the time for all patients to come together and stand against those who would take our medicine away from us.
Featured Speaker
Shanel Lindsay
Attorney, Inventor, MPAA Legal Counsel, Founder of Ardent Cannabis, Massachusetts Cannabis Advisory Board, Co-Chair of the Northeast Cannabis Coalition
Boston-based attorney and patient advocate Shanel Lindsay founded Ardent LLC and invented the precision medicinal cannabis tool, the NOVA™ Decarboxylator, along with Ardent's suite of wellness and beauty products. Shanel drafted the state of Massachusetts' adult use cannabis law and is founding member and co-chair of the Northeast Cannabis Coalition and counsel to the Massachusetts Patients Advocacy Alliance. She was recently appointed by the Treasurer to the newly-formed Massachusetts Cannabis Advisory Board, working with the Massachusetts government to develop and implement regulations for the medical and adult use markets. Shanel is dedicated to improving public understanding of cannabis' medicinal benefits. She is certain that with increased education, research, and reliable clinical data, patients and doctors—even those who have not previously considered cannabis as an option—will discover it is a legitimate, viable, and safe treatment for a wide variety of ailments and conditions.
Shanel completed her undergraduate degree at the University of Pennsylvania before receiving her JD from the Northeastern University School of Law. She began her legal career as a judicial law clerk for the Massachusetts Superior Court, then joined the Boston law firm of Sugarman, Rogers, Barshak & Cohen, where she served as a civil litigator for Fortune 500 companies. Shanel also worked for the Massachusetts State Lottery Commission as Employment Counsel and Director of Human Resources. Learn more about Shanel's journey as a medical cannabis patient, advocate and entrepreneur.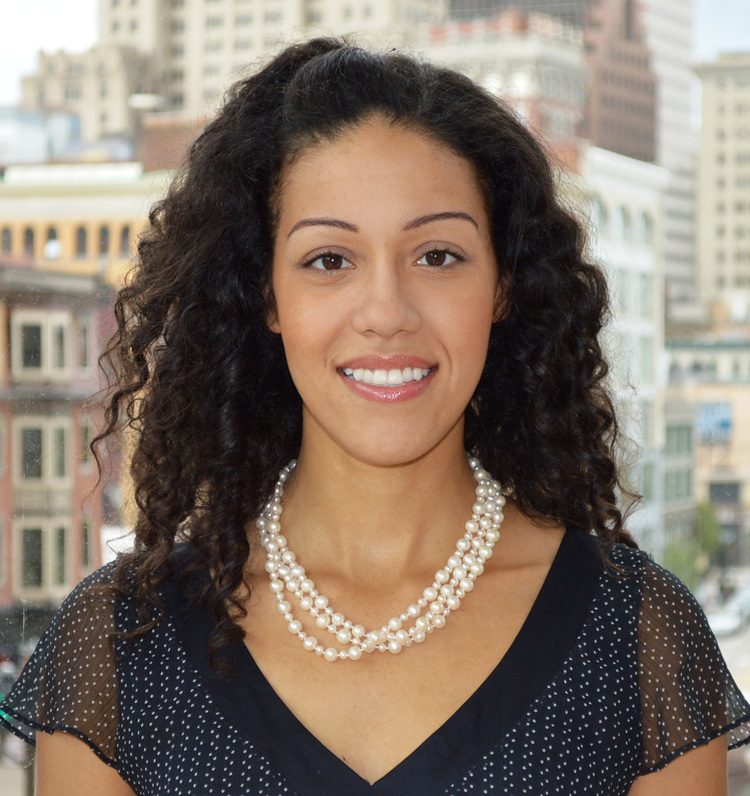 Featured Event Sponsors
Sira Naturals
Serving Patients in Cambridge, Somerville, and Needham(Feb 5)
"We're not Big Pharma. At SIRANATURALS, we take science very seriously but we also believe in taking a natural approach to creating medical marijuana products. The pharmaceutical drug industry wants to isolate active molecules and sell you pills and chemicals. We want you to feel better naturally, instead.

We grow our premium cannabis at our cultivation facility; it's the most sophisticated in Massachusetts. Consistently growing high-quality agricultural products indoors is hard, so we had to design a specialized and unique process for commercial marijuana cultivation before the first shovel hit the ground. Interested? Ask to see our specifications – we're happy to share, because we believe in open source. We're all in this together." - https://siranaturals.org/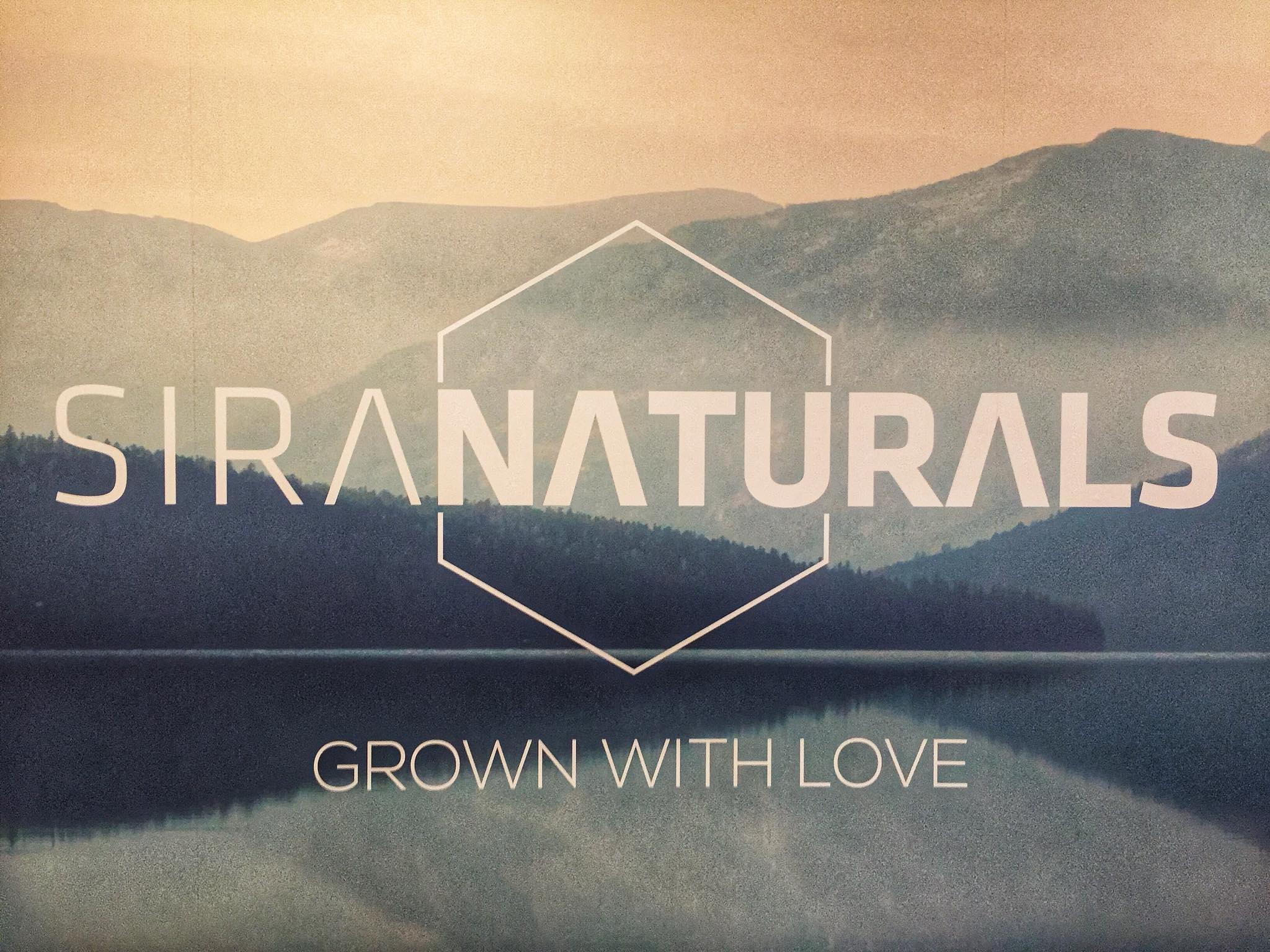 New England Treatment Access (NETA)
Serving patients in Brookline and North Hampton
"NETA is a passionate group of patient advocates, experienced professionals, industry leaders and philanthropists. We have come together to improve the quality of patients' lives through personalised care and the best in the art and science of medical marijuana.
We provide registered patients in Massachusetts with first-rate marijuana therapies at our registered medical marijuana dispensaries in Brookline and Northampton.  Our state-of-the-art cultivation facility in Franklin grows and processes all of NETA's products.
From seed to patient, we do it all right here in Massachusetts." - https://netacare.org/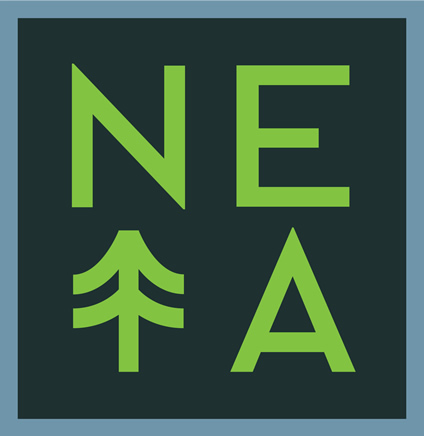 Patriot Care
Serving patients in Boston and Lowell
"Our mission is to redefine the perception of cannabis for the experienced user and uninitiated alike. We aspire to provide high-quality, and innovative cannabis products for all people who wish to alleviate symptoms or improve their quality of life." - https://patriotcare.org/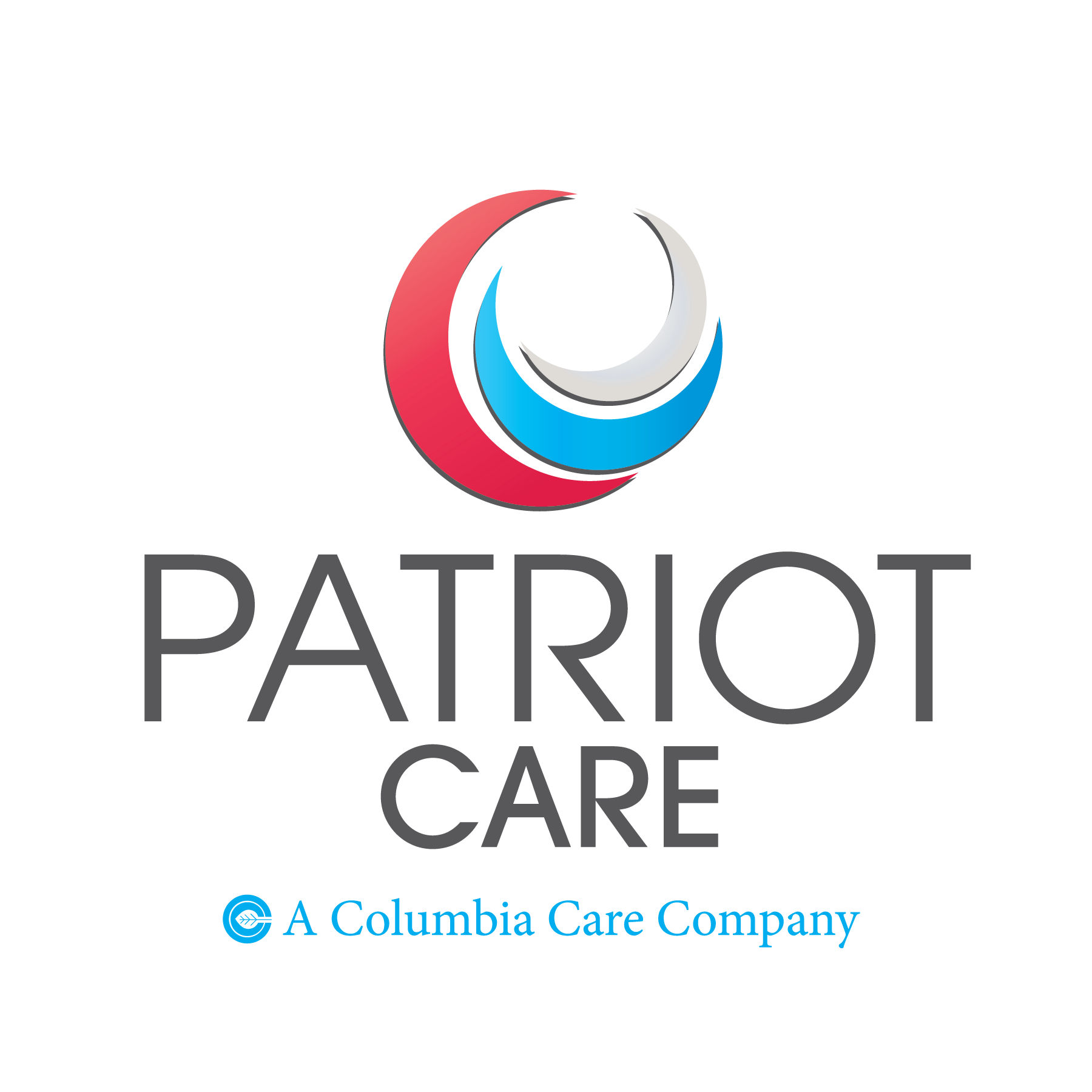 Ardent Cannabis
At Ardent, we believe that with honest information and unbiased science, the cannabis plant can become a rich and inexpensive source of numerous plant-derived drugs and pharmaceuticals, leading to improved health for countless individuals. To that end, we continue to develop, patent and promote better ways to stabilize, utilize and deliver the benefits of cannabis.
Ardent is a Boston-based biotech and medical cannabis device company with pioneering technologies that drastically improve administration and effectiveness. With a team of partners skilled in all aspects of manufacturing from advanced thermal engineering to elite electronics, we produce the NOVA™, a laboratory-grade precision decarboxylator for medical cannabis patients.
http://www.ardentcannabis.com/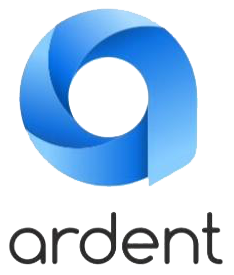 Event FAQ
What is the Massachusetts Patient Advocacy Alliance?
Massachusetts Patient Advocacy Alliance represents the coalition of patients, providers and organizations that worked together to pass the ballot measure Question 3 in 2012 to legalize medical marijuana and establish a safely regulated medical marijuana program throughout the Commonwealth. MPAA is the primary stakeholder regarding the implementation of the Massachusetts medical marijuana program and we work with our base of over 15,000 supporters to impact safe access through educational endeavors and direct advocacy in cities and towns across MA. http://www.compassionforpatients.com/ 

Will there be medical marijuana at this event? 
No. This is a non-consumption event. No medical marijuana is allowed to be consumed, exchanged, procured, or viewable by attendees of the event. Please focus on networking and making lasting relationships with other attendees. 

Is this event open to the public? Yes this event is free to attend for anyone interested in learning about the medical marijuana program in Massachusetts and enjoy some networking.

Who Attends? We welcome everyone to attend interested in learning about cannabis as medicine, where to access medical marijuana, and how individuals and family members can help their loved ones access medical cannabis. 

What are my transportation/parking options? There is an underground parking garage accessible in Post Office Square in Boston. If you need to carpool let us know by contacting [email protected] The venue is easily accessible by public transportation because of it is close to everything in downtown Boston. 

Why should I attend? We encourage everyone to attend who thinks they might be a candidate for medical marijuana or their loved one might benefit from cannabis. Information is power and learning about medical cannabis and its benefits can lead to positive outcomes in many instances for patients suffering from a wide range of debilitating conditions. 

How can I get the most from this event? This is a combined educational and networking event so bring your business card or some other means to stay in contact with the people you meet. 

Instagram / Twitter / Facebook Tips
One of the best ways to connect with fellow participants at our events is to use common hashtags when tweeting, facebooking, or instagramming about the event. Don't forget to take photos and share them with everyone using the hastags below.
#MassPatients #RememberSafeAccess #SafeAccessNow#MMJFirst #MAPatients 

About CIC Boston at 50 Milk St.
"In the midst of the tech boom in Kendall Square, CIC founder, Tim Rowe faced a new reality: the innovation district he'd set out to build in Cambridge was flourishing. It was time to spread CIC's innovation model to cities across the globe. Our team didn't have to look far. Across the river, Boston's financial district was still reeling from the 2008 financial crisis and was in need of a revival.
CIC Boston was our response. In April 2014, we opened our doors and started to build what is now ten floors of event venues, industry specialized communities, and dynamic work spaces. Right off the subway and ten minutes from the airport, CIC Boston serves as a centralized hub for entrepreneurs within the Back Bay, Beacon Hill, Chinatown, or North End neighborhoods." - https://cic.com/boston/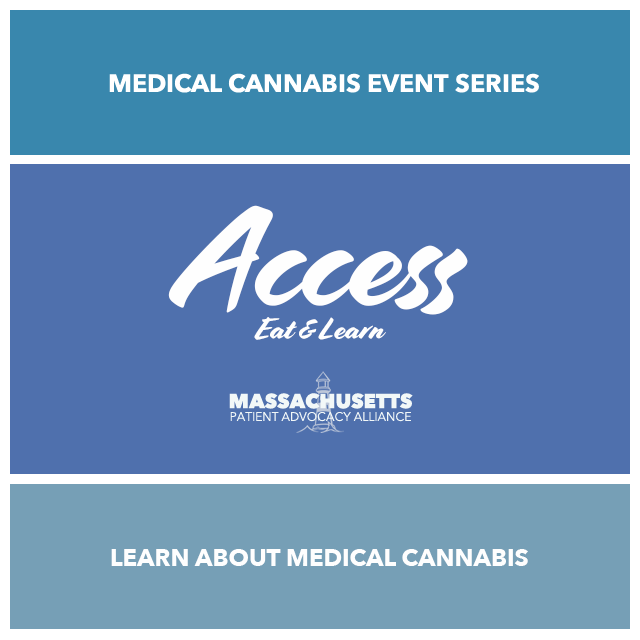 Legal Disclaimer 
Views or opinions expressed by speakers or sponsors at our local Massachusetts Patient Advocacy Alliance (MPAA) educational events do not necessarily express the opinion or views of the MPAA organization or MPAA Foundation and we do not take responsibility for the views expressed or the actions of speakers or sponsors at our local events. The MPAA does not distribute or consume cannabis in any form at our events.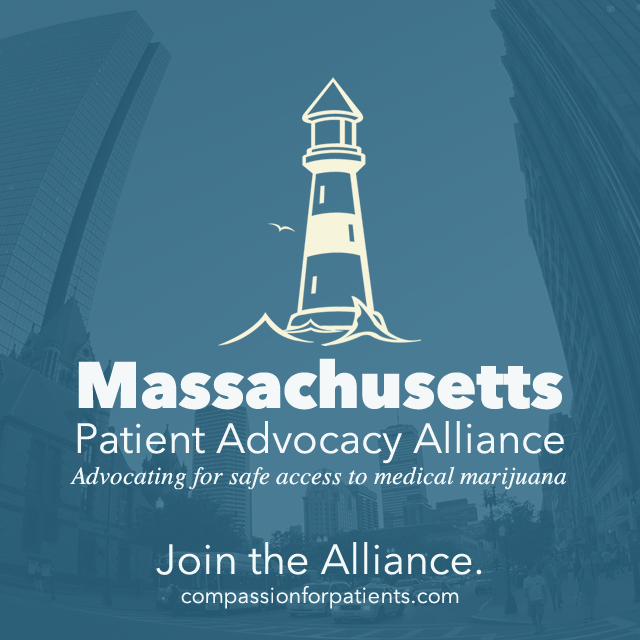 WHEN
February 15, 2018 at 6:00pm - 8pm
CONTACT
Nichole Snow · · 1-781-248-5792
TICKETS