Join registered medical marijuana patients, their family members and caregivers, medical professionals, and supporters of the Massachusetts Patient Advocacy Alliance as we all listen and learn why the year 2019 is going to be the "Year of the Medical Marijuana Patient" from a variety of different perspectives.  Learn why a variety of factors are shaping the year 2019 to be a major year for medical marijuana patients at the state and federal level. 
With the Cannabis Control Commission now managing the medical marijuana program, amazing changes to the patient registration process are about to happen and there will be even more to changes to come with a medical marijuana regulatory update planned sometime in April.  Some of these changes could include making the medical marijuana program more accessible for communities of color and those most harmed by prohibition.  Other possible changes to the medical program include opening up business licensing to encourage accessibility for smaller farmers, businesses, and social equity participants to start medical marijuana patient focused endeavors.  At the state level on Beacon Hill, there will also be many new bills introduced around medical use marijuana and we will let everyone know which ones to support and which ones to oppose.  
Additionally at the Federal level, the first bi-partisan cannabis reform bill introduced into the 116th House of Representatives by Reps. Steve Cohen (D-TN) and Don Young (R-AK) was a re-introduction of the Compassionate Access, Research, Expansion and Respect States (CARERS) Act developed with the help of our national affiliate Americans for Safe Access.  The CARERS Act would allow states to develop their own medical marijuana programs without fear of intervention from Federal authorities as well as allow physicians at the Department of Veterans Affairs to issue recommendations for veterans.  We are all hopeful 2019 will be the year the CARERS Act passes through Congress.  We will give everyone who attends this event information on how to contact their federal senators and representatives about co-signing this important piece of federal legislation.  
The moderator of 2019 the Year of the Patient will be Nichole Snow the President of MPAA.  We are happy to announce our speakers will include Cannabis Control Commissioner Britte McBride, Director of Marketing for Mayflower Medicinals Holly Alberti, and Founder of Ardent Cannabis Shanel Lindsay.  Special guests will include members of the MPAA Advisory Board and also the Development Director of the MPAA Michael Latulippe who also serves as the Registered Qualifying Patient Advisor to the Massachusetts Cannabis Control Commission.   
6:00pm - 6:30pm  Networking & Refreshments
6:30pm - 7:30pm  Speakers & Panel Discussion
7:30pm - 8:00pm  Networking & Wrap-up 
Amazing refreshments will be provided by sponsors of the event Good Chemistry, Government Relations Group, Mayflower Medicinals, New England Treatment Access (NETA), Revolutionary Clinics, Smith, Costello & Crawford, and Weedmaps.  
RSVP HERE:  https://2019mmj.eventbrite.com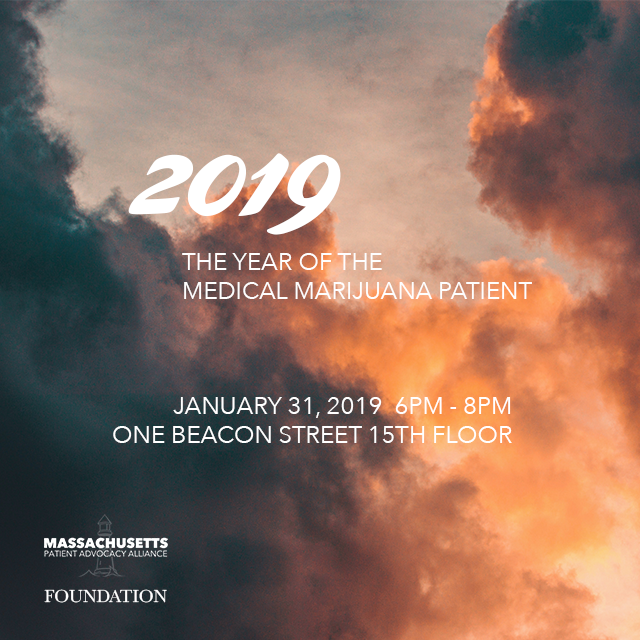 NOVA GIVEAWAY PRESENTED BY ARDENT CANNABIS!
Ardent Cannabis founded by one of our speakers Shanel Lindsay will be donating a Nova Decarboxylator plus an infusion kit and an Edibles Kit during 2019 the Year of the Patient to a lucky attendee!  Learn how to enter the giveaway when you arrive.  Learn more about the NOVA decarboxylator and how decarboxylation is important when making cannabis edibles here:  https://ardentcannabis.com/products/nova-decarboxylator/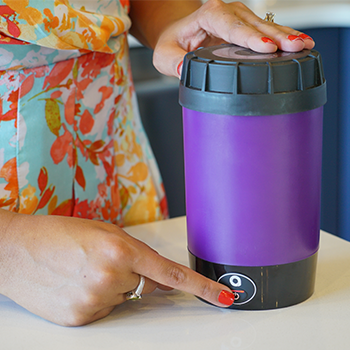 RSVP HERE:  https://2019mmj.eventbrite.com
Featured Speakers
Cannabis Control Commissioner Britte McBride, Esq.
Commissioner Britte McBride was appointed to the Massachusetts Cannabis Control Commission by Attorney General Maura Healey on September 1, 2017.  Commissioner McBride previously served as Legal Counsel to the Massachusetts Department of Public Safety within the Executive Office of Public Safety and Security (EOPSS), Deputy Counsel to the Massachusetts Senate, and as an Assistant Attorney General in the Attorney General's Office, where she also served as Chief of the Policy and Government Division and Deputy Chief of Staff. Her work there included development of the first comprehensive report on human trafficking and working closely with law enforcement and other partners on drafting the state's landmark 2012 anti-human trafficking law; helping to overhaul of the state's victim compensation law to provide additional resources to victims of violent crime; helping to craft veterans benefits and assistance legislation; and foreclosure prevention efforts, including establishment of the national model HomeCorps program and working to pass first-in-the-nation homeowner protection legislation.  She also led the Attorney General's Division of Open Government. Immediately prior to her appointment she ran her own small law office.  Commissioner McBride is a graduate of the College of the Holy Cross in Worcester and Suffolk University School of Law in Boston.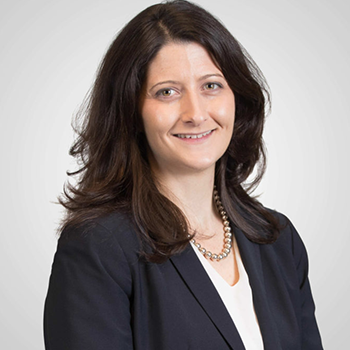 Director of Marketing at Mayflower Medicinals, 
Holly Alberti 
Bridging the chasm in cannabis.  Holly began her cannabis career on the East Coast, challenging the stigma and getting involved in the Medical program in 2011.
She began crafting the vision for Healthy Headie Lifestyle, which was one of the 1st companies to go through Canopy Boulder Incubator. Holly was then asked to join the core team that applied and successful received provisional licensing in the 1st round of RMDs in Massachusetts. Leveraging her 15+ years in customer service, branding and communications and her expert knowledge of the cannabis space, Holly began imparting her business insight and hands-on experience navigating the budding industry as a consultant. Working with industry titans such as Harborside, GoldDrop Extracts, Blue River Terps, Stashlogix and many more on community engagement and business development strategies.
Her current role and main focus is Director of Marketing for Mayflower Medicinals part of the iAnthus team.
Interviewed by many local and national publications including Huffington Post, Dope Magazine, International Business Times and has appeared on local programing, like The Chronicle and nationally on CBS This Morning & VICE. Holly is a 2011 Oaksterdam Alumni, as well as recipient of a Cape and Island 40 Under 40 Award at age 29. Active in many community groups and advisor and board member, mentor, mentee and cannabis connector.
Holly has been a past speaker and presenter at many cannabis events such at the CCC, NCIA, New West Summit, including Keynote at last years NECCAN.  She was also part of the inaugural class Canopy Boulder Spring 2015
Awarded Best Pitch for Healthy Headie:  Arcview Denver 2015, NewWest Summit SF, Weedclub.com, and CBWXE 420 Pitch
Connect With Holly On Her LinkedIn Profile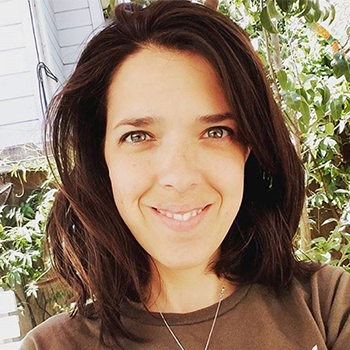 Attorney, Inventor, Founder of Ardent Cannabis, Massachusetts Cannabis Advisory Board Member, Shanel Lindsay, Esq.
Boston-based attorney and patient advocate Shanel Lindsay founded Ardent LLC and invented the precision medicinal cannabis tool, the NOVA™ Decarboxylator, along with Ardent's suite of wellness and beauty products. Shanel drafted the state of Massachusetts' adult use cannabis law and is founding member and co-chair of the Northeast Cannabis Coalition and counsel to the Massachusetts Patients Advocacy Alliance. She was recently appointed by the Treasurer to the newly-formed Massachusetts Cannabis Advisory Board, working with the Massachusetts government to develop and implement regulations for the medical and adult use markets. Shanel is dedicated to improving public understanding of cannabis' medicinal benefits.  She is certain that with increased education, research, and reliable clinical data, patients and doctors—even those who have not previously considered cannabis as an option—will discover it is a legitimate, viable, and safe treatment for a wide variety of ailments and conditions.
Shanel completed her undergraduate degree at the University of Pennsylvania before receiving her JD from the Northeastern University School of Law. She began her legal career as a judicial law clerk for the Massachusetts Superior Court, then joined the Boston law firm of Sugarman, Rogers, Barshak & Cohen, where she served as a civil litigator for Fortune 500 companies. Shanel also worked for the Massachusetts State Lottery Commission as Employment Counsel and Director of Human Resources. Learn more about Shanel's journey as a medical cannabis patient, advocate and entrepreneur.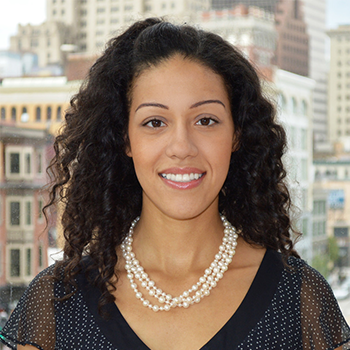 About the Event Moderator Nichole Snow, President & Executive Director of the Massachusetts Patient Advocacy Alliance 
After meeting hundreds of patients across the state of Massachusetts while advocating for their right to safe access, Nichole was invited to take a leadership role in the alliance in 2014. Since becoming director of the fledgling organization, Nichole worked with all stakeholders involved in the implementation of Ch.369, 'An Act for the Humanitarian Medical Use of Marijuana' to craft and implement viable regulations, site over 100 safe access points across the Commonwealth, and grow the number certified patients from 153 in October of 2014 to a total of 57,872 as of November 30, 2018.  Beginning her career in telecommunications, she now champions for patients' rights to safe access to medical marijuana as the president & executive director of the Massachusetts Patient Advocacy Alliance, Inc. and currently sits as an ex-officio advisory board member to the Massachusetts Cannabis Control Commission.
Nichole has cultivated relationships with well-known mainstream media outlets and holds a strong tie to the community through national, local, and social media. After suffering two major car accidents and enduring debilitating muscle spasms resulting from them, she retired from her telecommunications career to follow through with her dream of safe access for all.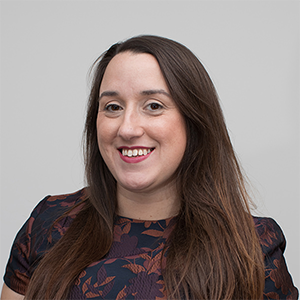 Event Sponsors
Good Chemistry Massachusetts
Good Chemistry is one of the country's leading providers of Cannabis products and related services. Good Chemistry's team of experienced professionals implemented the company's vision for a groundbreaking retail cannabis experience that is both inviting and educational. Staff use their expertise and knowledge to create a professional and user-friendly experience for customers of all interests. Everything we do at Good Chemistry is guided by four core principles - science, access, dignity and compassion. We believe that cannabis has significant therapeutic benefits and we work to support and expand its study. We think that people should have access to safe, reliable and high-quality cannabis.  http://ma.goodchem.org/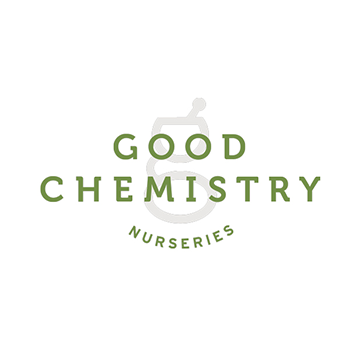 Government Relations Group
"With more than 20 years of experience, Government Relations Group opens doors which might otherwise remain closed. Be it legislative advocacy, government relations, or business development, we are nimble, respected and  effective. The firm offers clients valuable advice and influential support. Government Relations Group delivers results." - http://www.grgboston.com/

Mayflower Medicinals
Mayflower is the the second dispensary to open in Boston and is a licensed medical cannabis provider in the state of Massachusetts. Mayflower cultivates and manufactures world-class cannabis products out of its 36,000 square-foot, state-of-the-art production facility in Holliston, MA.  https://www.mayflowermedicinals.com/

New England Treatment Access (NETA)
NETA is a passionate group of patient advocates, experienced professionals, industry leaders and philanthropists. We have come together to improve the quality of patients' lives through personalised care and the best in the art and science of medical marijuana.
We provide registered patients in Massachusetts with first-rate marijuana therapies at our registered medical marijuana dispensaries in Brookline and Northampton.
Our state-of-the-art cultivation facility in Franklin grows and processes all of NETA's products.  From seed to patient, we do it all right here in Massachusetts.  https://netacare.org/

Revolutionary Clinics
"Take a look around. Make yourself at home. It's our mission to make your cannabis experience as relaxing, safe and enjoyable as possible. We know that you come to Revolutionary Clinics not just to make a transaction, but also to make a connection. With the highest quality medical marijuana products, of course. But also with your favorite patient advocate, your fellow customers and the cannabis community as a whole. Quality and Community. It's why we're here. And why you should be here too.
Our grow facility, located in Fitchburg, Massachusetts, is home to some of the happiest marijuana plants you could ever imagine. Pampered from seed to flower, every plant is cultivated and nurtured using the most state-of-the-art equipment and the most talented, creative growers."  https://www.revolutionaryclinics.org/

Smith Costello & Crawford
Smith, Costello & Crawford is a regulatory and legislative policy firm dedicated to helping our clients achieve success through consulting, lobbying, and law services.  Our team brings proven strategic expertise, first-hand public service experience, and political acumen to frame the advocacy agenda specific to your needs. With deep insight into the complexities of the public sector and strong professional relationships with officials at all levels of government and business, our team has shaped public policy ​on issues ranging from energy, health care, technology, and cannabis policy to financial services, transportation and development, and much more. We are committed to the highest level of client service. We work to build long-term, collaborative relationships with all of our clients to most effectively represent their interests, and navigate the public policy landscape.  http://www.publicpolicylaw.com/

Weedmaps
Weedmaps is a community where medical marijuana patients find and connect with dispensaries.  We are also a community where businesses and consumers can search and discover cannabis products, become educated on all things cannabis, review cannabis businesses and connect with other like-minded users. Businesses can list their services for FREE. Users can register for FREE.  https://weedmaps.com/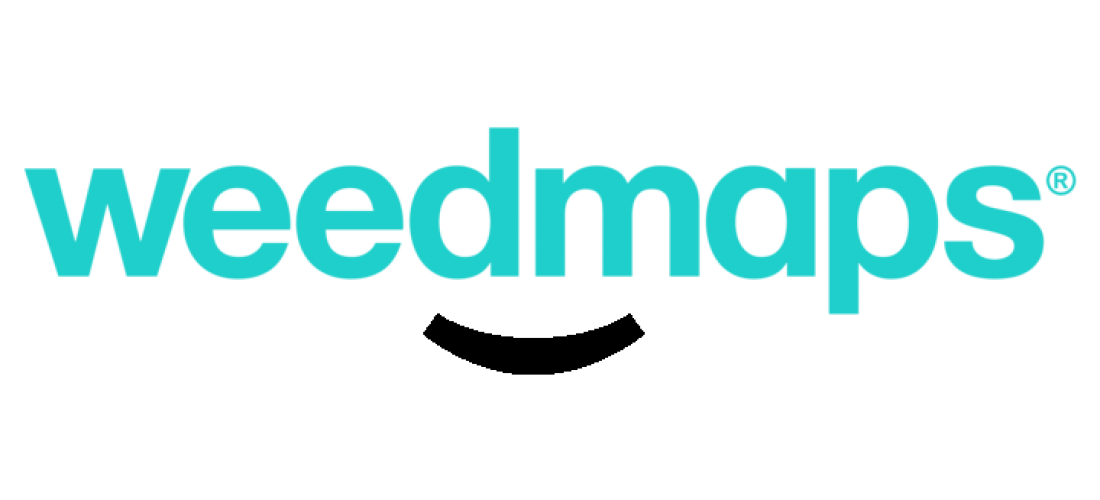 Event FAQ
What is the Massachusetts Patient Advocacy Alliance?
Massachusetts Patient Advocacy Alliance represents the coalition of patients, providers and organizations that worked together to pass the ballot measure Question 3 in 2012 to legalize medical marijuana and establish a safely regulated medical marijuana program throughout the Commonwealth. MPAA is the primary stakeholder regarding the implementation of the Massachusetts medical marijuana program and we work with our base of over 15,000 supporters to impact safe access through educational endeavors and direct advocacy in cities and towns across MA. http://www.compassionforpatients.com/
What is the Massachusetts Patient Advocacy Alliance Foundation? 
The Massachusetts Patient Advocacy Alliance Foundation, Inc. is a 501(c)(3) non-profit organization that has the purpose of enhancing the public's understanding of medical marijuana and the laws, policies, and regulations related to its safe use.
Will there be medical marijuana at this event?
No. This is a non-consumption event. No medical marijuana is allowed to be consumed, exchanged, procured, or viewable by attendees of the event. Please focus on networking and making lasting relationships with other attendees.
Is this event open to the public?
Yes this event is free to attend for anyone interested in learning about the medical marijuana program in Massachusetts and enjoy some networking.
Who Attends?
We welcome everyone to attend interested in learning about cannabis as medicine, where to access medical marijuana, and how individuals and family members can help their loved ones access medical cannabis.
What are my transportation/parking options?
There is plenty of parking around WeWork One Beacon including limited street parking as well as public parking garages nearby. If you need to carpool let us know by contacting [email protected]
Why should I attend?
We encourage everyone to attend who thinks they might be a candidate for medical marijuana or their loved one might benefit from cannabis. Information is power and learning about medical cannabis and its benefits can lead to positive outcomes in many instances for patients suffering from a wide range of debilitating conditions.
How can I get the most from this event?
This is a combined educational and networking event so bring your business card or some other means to stay in contact with the people you meet.
Instagram / Twitter / Facebook Tips
One of the best ways to connect with fellow participants at our events is to use common hashtags when tweeting, facebooking, or instagramming about the event. Don't forget to take photos and share them with everyone using the hastags below. #MassPatients #RememberSafeAccess #SafeAccessNow #MMJFirst #MAPatients
About the Venue WeWork One Beacon
"Welcome to WeWork One Beacon Street—home to forward-thinking companies, fresh design, and vibrant community conveniently located in the heart of the Hub. Occupying the 15th floor of a 36-story tower, this prime Beacon Hill shared office space has it all. Here, brainstorming rooms are the birthplace of new product lines, networking events yield meaningful conversations, and business collaborators are around every corner. And the location is hard to beat. Onsite parking, bike storage, and access to the Blue, Red, and Green lines a block away make commuting a breeze no matter where you're coming from. What are you waiting for? Book a tour of WeWork One Beacon Street today to put your business ahead of the curve." - https://www.wework.com/buildings/one-beacon-street--boston--MA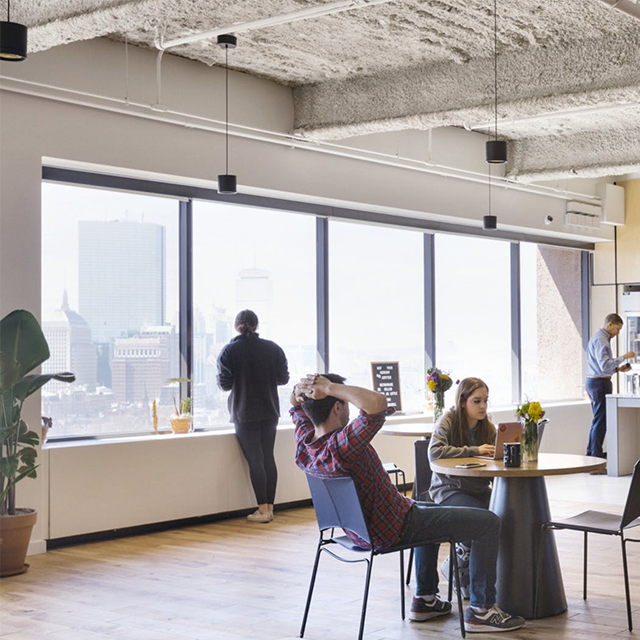 Legal Disclaimer
Views or opinions expressed by speakers or sponsors at our local Massachusetts Patient Advocacy Alliance (MPAA) educational events do not necessarily express the opinion or views of the MPAA organization or MPAA Foundation and we do not take responsibility for the views expressed or the actions of speakers or sponsors at our local events. The MPAA does not distribute or consume cannabis in any form at our events.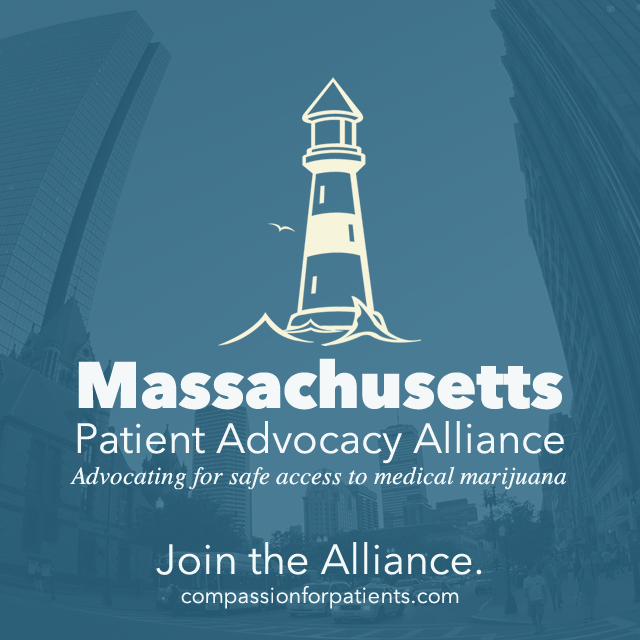 RSVP HERE:  https://2019mmj.eventbrite.com
WHEN
January 31, 2019 at 6:00pm - 8pm
CONTACT
Nichole Snow · · 781-248-5792
TICKETS
2 RSVPS